Paradise Canyon Elementary
Literacy Night Pictures September 14, 2023
---
High Five Rules
Be Respectful
Be Responsible
Keep hands, feet, and objects to self
Follow Directions
Be There, Be Ready
IMPORTANT EVENTS
September 
Sep 28 – Community Council @ 1:30PM
Sep 29 – School Store: Have Puma Bucks Ready!
October
Oct 4 – Storytelling Workshop in Library until 3:05
Oct 6 – Parent Engagement 8:45am
Oct 11 – Maturation 4th & 5th Girls,    5th Boys @ 1:15PM
Oct 11 – Storytelling Workshop in Library until 3:05
Oct 12 & 13 NO SCHOOL – Fall Break
Oct 16 – NO SCHOOL – Teacher Prep Day
Oct 18 – Storytelling Workshop in Library until 3:05
Oct 19 – Storytelling Festival 6:00 PM
District Calendar
SEP Scheduler
Schedule your parent/teacher Student Education Plan (SEP) by signing up for a time here.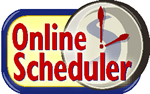 use school password:  PUMAS
Contranseña: PUMAS
---
School Announcements
Dental Van Spaces Still Available
Choir: Mon/Wed 7:35 – 8:05am
Conga: Thursday 7:45 am
PICTURE RETAKE DAY IS OCTOBER 24
---
Follow Us On Facebook
---
Community Council 1:30 pm
Sep. 28, Nov.9, Jan. 11, Feb. 15, Mar 7
PTA Shirts & Memberships
To purchase your Spirit Shirt and/or PTA membership please click on the button below.
---
Stem School
Paradise Canyon is so proud to announce that we are a Utah Designated STEM school! It took a lot of work but our faculty and our STEM school coordinator, Kristen Andersen, made this happen. Thank you Kristen for the countless hours it took for the application process.
There are so many wonderful things happening at Paradise Canyon and this is evidence!
GREAT THINGS HAPPEN AT PARADISE CANYON ELEMENTARY! Way to go PUMAS!
---
International Spanish Academies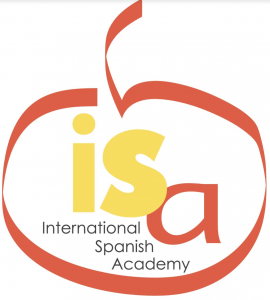 Boys & Girls Club After School Club
M-TH 2:30 – 5:30 PM
FRI 1:00 – 5:30 PM
Homework Help, Snacks, Hand-on Activities, STEM, Social and Emotional Learning
FREE ENROLLMENT
---
Utah Food Bank
Food Bank: First Thursday of Each Month from 2:15-3:30
20230-2024 Schedule
Sept 21
Oct 19
Nov 16
FRIDAY, Dec 15 at 1:00
Jan 18
Feb 15
Mar 21
Apr 18
May 16
Open to Parents of Paradise Canyon students only.
---
Neighborhood Connection
Delivers each Friday throughout the school year.
Parents will need to help students on long weekends and Holidays with larger deliveries.
Kindergarten – 5th Grade

Monday – Thursday
8:25 a.m.-2:35 p.m.
Friday/Minimum Day

Kindergarten thru 5th — 8:25 a.m.-1:00 p.m.
PRE-SCHOOL SCHEDULE

Monday-Thursday
Morning Class ~ 9:15 AM – 12:00 Noon
Afternoon Class ~ 12:30 PM – 3:15 PM
Kindergarten Lunch
---
3rd Grade Lunch
1st Grade Lunch
---
4th Grade Lunch
2nd Grade Lunch
---
5th Grade Lunch