Paradise Canyon Elementary
Gobble off Winners Nov 21st, 2023
---
Free Early Morning Violin Class announced
Una clase de violín gratis
3rd – 5th grade 
Days: Monday – Friday /  Días: de lunes a viernes
7:00 am – 7:40 am
Starting Oct 17 / Comenzando oct 17
Instruments will be porvided. All skill levels welcome!
No es necesario comprar un violín, ya que proporcionaremos los instrumentos. !Todos los niveles de habilidad son bienvenidos!
IMPORTANT EVENTS
Nov 30 – READ-a-THON envelopes due to school by 2:30PM
"Be the Change" – donate change to the office to support our local RSQ Animal Shelter. Last day to donate Dec 1st.
DECEMBER
Dec 1 – PTA Birthday Table
Dec 1 – Parent engagement 8:45 AM "Latino Behavioral Services."
Dec 7 – Choir @ 6:00 PM
Dec 8 – Nutcracker @ 6:00 PM
Dec 8 – Christmas Store
Dec 14 – PTA Jump into Reading activity
Dec 14 – Hour of Code 1:15 – 2:15
Dec 15 – Christmas Store
Dec 18 – Pre-K Christmas Store
Dec 19 – HAL Student Wax Museum 12:00PM  – 3 PM
Dec 20 – Early Out @ 11:30 AM
Dec 21 – Jan 2: No School Christmas Break
District Calendar
School Announcements
Free Dental Service Still Available
Servicio dental gratuito desponible
Choir: Mon/Wed 7:35 – 8:05am
Conga: Thursday 7:45 am
---
SEP Scheduler
Schedule your parent/teacher Student Education Plan (SEP) by signing up for a time here.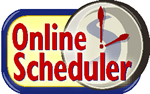 use school password:  PUMAS
Contranseña: PUMAS
---
Community Council 1:30 pm
Sep. 28, Nov.9, Jan. 11, Feb. 15, Mar 7
---
Follow Us On Facebook
PTA Shirts & Memberships
To purchase your Spirit Shirt and/or PTA membership please click on the button below.
---
Stem School
Paradise Canyon is so proud to announce that we are a Utah Designated STEM school! It took a lot of work but our faculty and our STEM school coordinator, Kristen Andersen, made this happen. Thank you Kristen for the countless hours it took for the application process.
GREAT THINGS HAPPEN AT PARADISE CANYON ELEMENTARY! Way to go PUMAS!
---
International Spanish Academies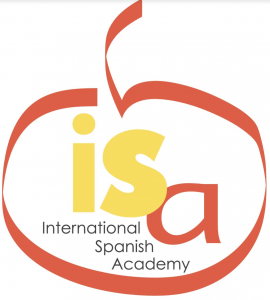 Boys & Girls After School Club
M-TH 2:30 – 5:30 PM
FRI 1:00 – 5:30 PM
Homework Help, Snacks, Hand-on Activities, STEM, Social and Emotional Learning
FREE ENROLLMENT
---
Utah Food Bank
Food Bank: First Thursday of Each Month from 2:15-3:30
20230-2024 Schedule
Sept 21
Oct 19
Nov 16
FRIDAY, Dec 15 at 1:00
Jan 18
Feb 15
Mar 21
Apr 18
May 16
Open to Parents of Paradise Canyon students only.
---
Neighborhood Connection
Delivers each Friday throughout the school year.
Parents will need to help students on long weekends and Holidays with larger deliveries.
Kindergarten – 5th Grade

Monday – Thursday
8:25 a.m.-2:35 p.m.
Friday/Minimum Day

Kindergarten thru 5th — 8:25 a.m.-1:00 p.m.
PRE-SCHOOL SCHEDULE

Monday-Thursday
Morning Class ~ 9:15 AM – 12:00 Noon
Afternoon Class ~ 12:30 PM – 3:15 PM
Kindergarten Lunch
---
3rd Grade Lunch
1st Grade Lunch
---
4th Grade Lunch
2nd Grade Lunch
---
5th Grade Lunch